EURUSD Looking to Rebound
Technical Analysis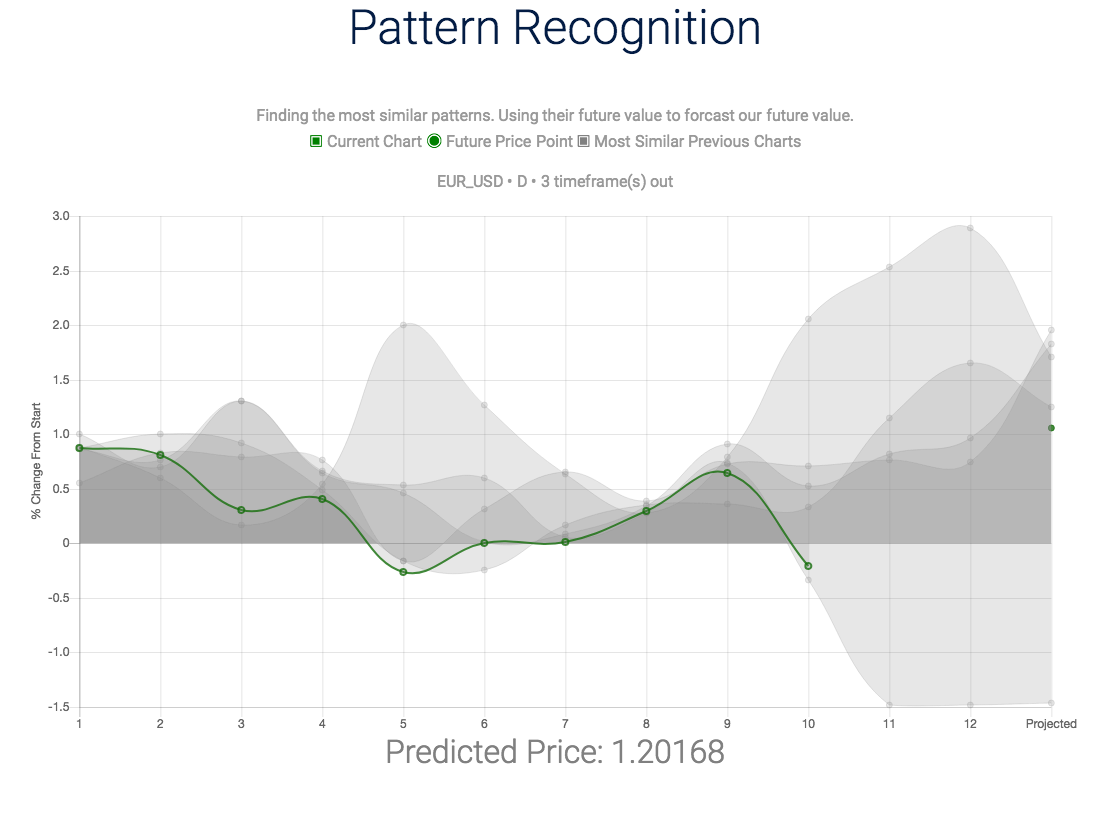 ---
Join Our Telegram Group


EURUSD has panned out and is rising since the sharp drop Wednesday during the Federal Open Market Committee. The past twenty hours has seen an upwards trend following the dips pan. If it continues we should see support at 1.1925 then at 1.1970.

Most similar patterns show price conintuing to rise over the next couple days. If the two support lines are satisified we should see EURUSD rising to the 1.2016 prediction price. Hour timeframe shows a similar projection.
---
News Analysis
Scrape every source of information for the most significant insights.

From Reddit and Twitter to Bloomberg, CNBC, New York Times, Google Trends and More.
$1/Month
Cut News Analysis Now
*Limited Time Only
Next Big ICO
Don't waste time searching through every new ICO to find the next gem.

We'll get you the most relevent data - from early news trends to pricing correlations.
$1/Month
Get the Next Big ICO Now
*Limited Time Only
Get Out Before Big Drops
Worried about an overnight drop?

Our algorithms detect significant risky timeperiods and cash out your investments when times look uncertain.
$1/Month
Get Risk Aversion Now
*Limited Time Only