Bitcoin Price Running to $10 000? Respondents Believe So
Technical Analysis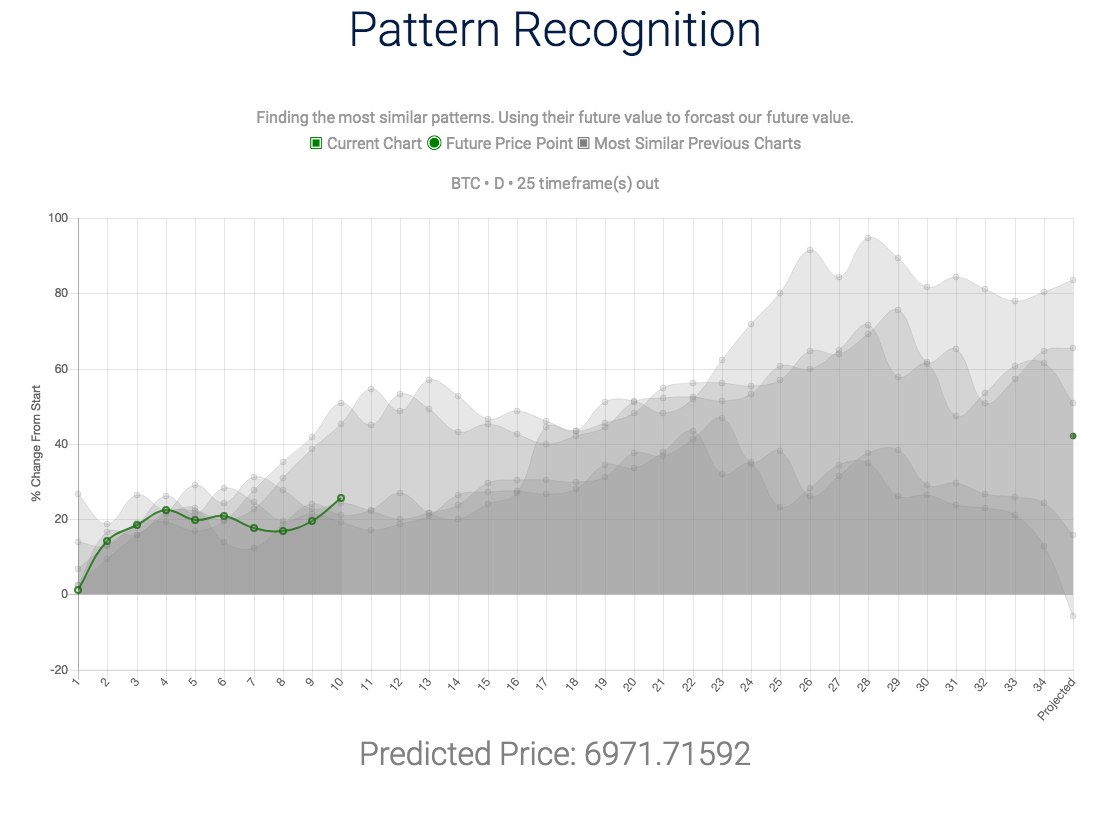 ---
Join Our Telegram Group


Survey published by CNBC saw over half of respondents view bitcoin price as heading towards $10 000+. This is definetly the year for it to do so with it's astounding momentum. The leading cryptocurrency has grown almost 500% this year alone.

Pattern recognition charts focast an interesting story. Based on the most similar patterns we see a fork in the price trajectory. Either Bitcoin prices continues to surge or we see it stall and reverse. This final quarter has been - and will be - exciting to say the least. Could bitcoin hit the projected $7 000 by the end of the month? We shall wait to see.
---
News Analysis
Scrape every source of information for the most significant insights.

From Reddit and Twitter to Bloomberg, CNBC, New York Times, Google Trends and More.
$1/Month
Cut News Analysis Now
*Limited Time Only
Next Big ICO
Don't waste time searching through every new ICO to find the next gem.

We'll get you the most relevent data - from early news trends to pricing correlations.
$1/Month
Get the Next Big ICO Now
*Limited Time Only
Get Out Before Big Drops
Worried about an overnight drop?

Our algorithms detect significant risky timeperiods and cash out your investments when times look uncertain.
$1/Month
Get Risk Aversion Now
*Limited Time Only