TSLA Price Forecast Sub-Par with Model 3 News
Technical Analysis
Written by Chris Regan, 21.10.2017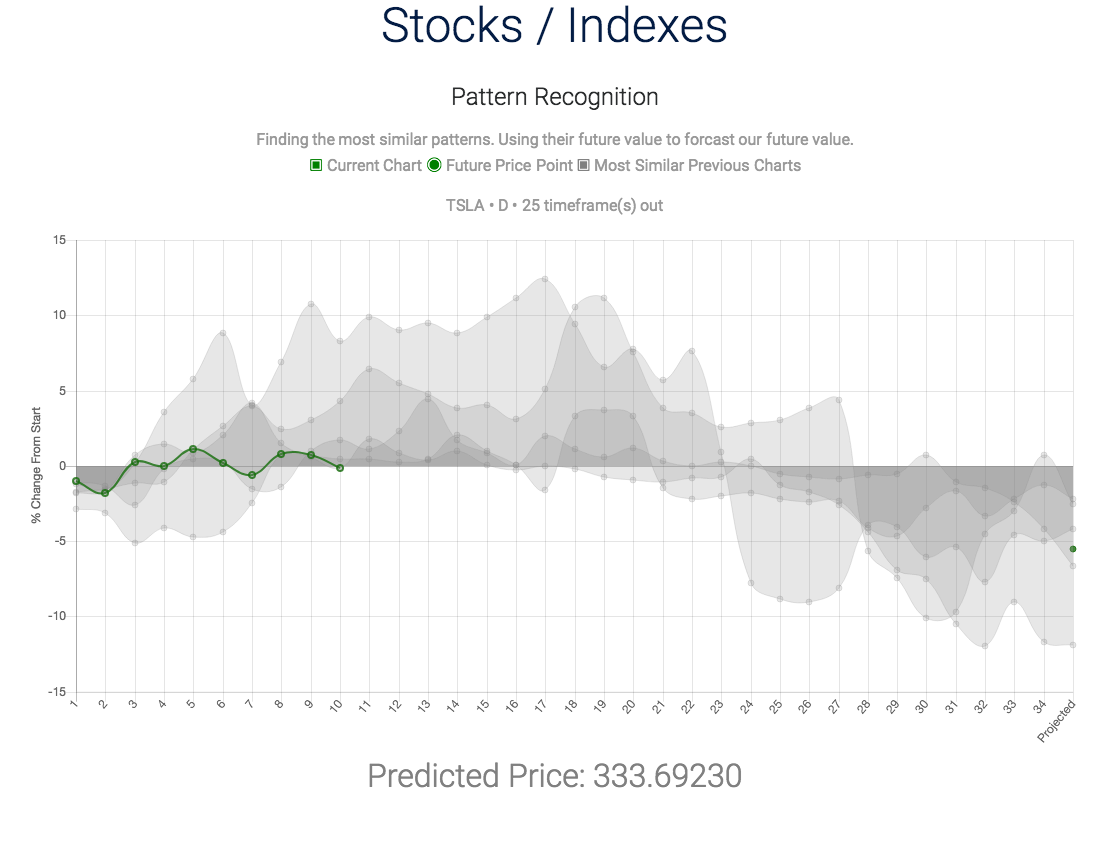 ---
Join Our Telegram Group


TSLA's stock price has grown since July however it has yet to reach the highs seen in June of this year. We see a similar pattern emerging over the next month - with stock price cyclically rising and falling around its ten day simple moving average. Pattern recognition projects price to $333 by the middle of next month.

Going forward forcasts of Tesla's Model 3 as "average" in reliability has bolstered this projected price dip. The Model 3 is a major move for the company distributing high end luxury to the mass consumer base. Consumer reaction will have a significant effect on share holder perception of the stock and will amplify the impact of our projection.
---
News Analysis
Scrape every source of information for the most significant insights.

From Reddit and Twitter to Bloomberg, CNBC, New York Times, Google Trends and More.
$1/Month
Cut News Analysis Now
*Limited Time Only
Next Big ICO
Don't waste time searching through every new ICO to find the next gem.

We'll get you the most relevent data - from early news trends to pricing correlations.
$1/Month
Get the Next Big ICO Now
*Limited Time Only
Get Out Before Big Drops
Worried about an overnight drop?

Our algorithms detect significant risky timeperiods and cash out your investments when times look uncertain.
$1/Month
Get Risk Aversion Now
*Limited Time Only