Bitcoin Climbing to $6000 by End of Year? Not Unrealistic.
Technical Analysis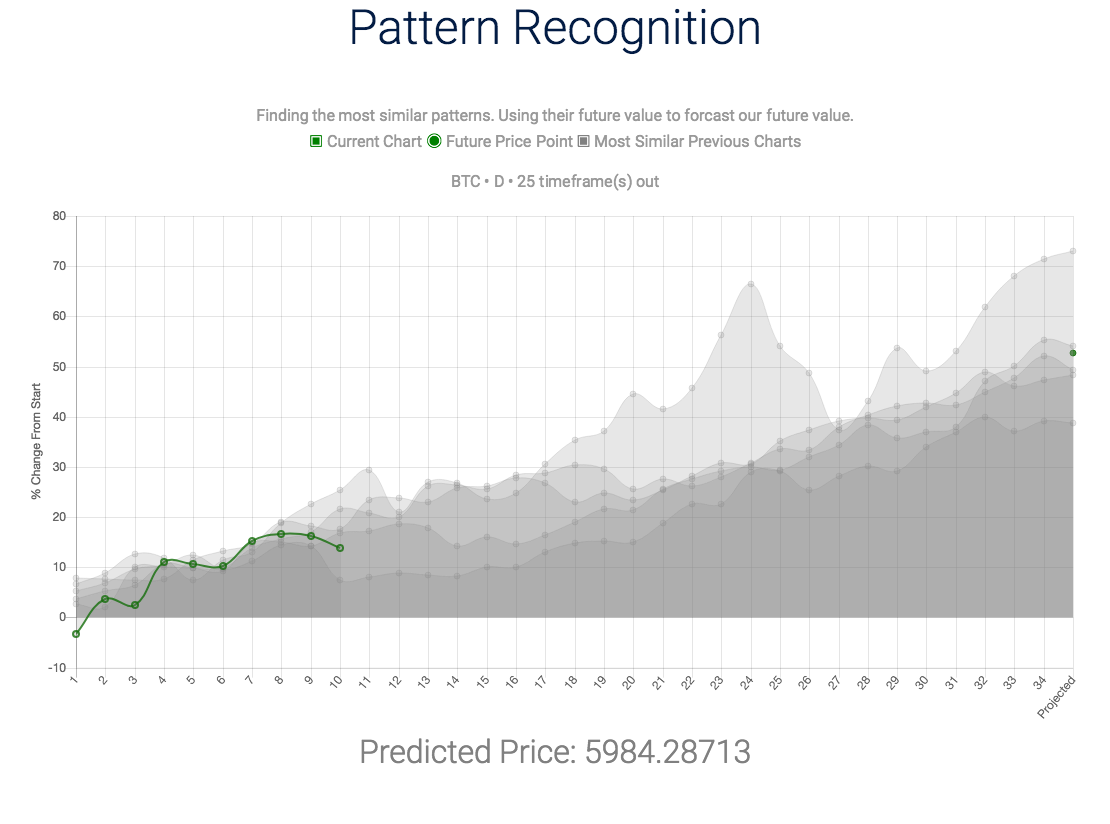 ---
Join Our Telegram Group


Bitcoin already reached an all time high this year - easily breaking $5000. With recent regulation increases by US and Asian governments the argument for the cryptocurrency to accelerate back up has grounded support.

However volatility is expected. Looking at the pattern recognition chart (Daily Timeframe) we see the most similar price patterns expressing some significant swings. The overall trend over the next month has a bullish projection - forecasted to even reach almost $6000 by the end of the month. While that timing might be too soon the end-of-year price level is potentially in sight.
---
News Analysis
Scrape every source of information for the most significant insights.

From Reddit and Twitter to Bloomberg, CNBC, New York Times, Google Trends and More.
$1/Month
Cut News Analysis Now
*Limited Time Only
Next Big ICO
Don't waste time searching through every new ICO to find the next gem.

We'll get you the most relevent data - from early news trends to pricing correlations.
$1/Month
Get the Next Big ICO Now
*Limited Time Only
Get Out Before Big Drops
Worried about an overnight drop?

Our algorithms detect significant risky timeperiods and cash out your investments when times look uncertain.
$1/Month
Get Risk Aversion Now
*Limited Time Only